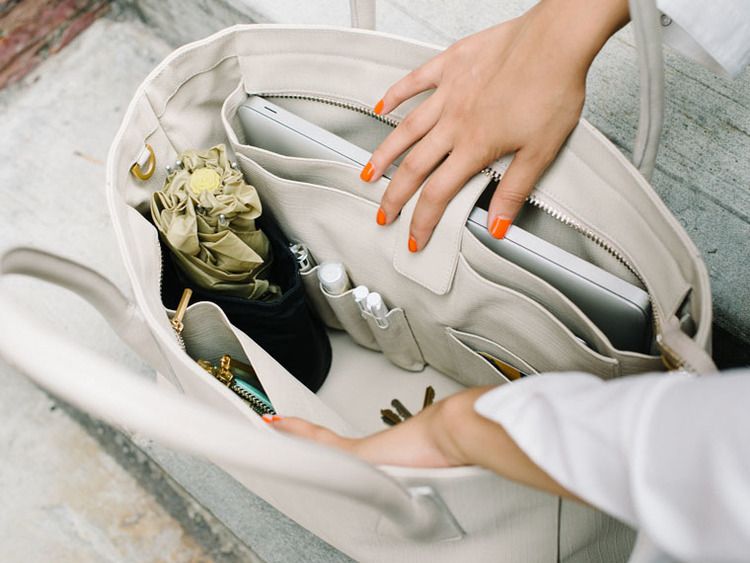 As mentioned in the "About" section of The Esquirette, the impetus to create this blog was the sheer lack of feminine and practical bags for the professional woman. How hard is it to find a bag that can fit a computer, some files, and the daily essentials within arm's reach? Apparently very hard!
Et voila! The search is over! The Dagne Dover tote bag just might be the work bag that has seemingly evaded me for years. The tote is made of water-resistant material and has gold-plated feet to keep the bag upright. Inside you'll find a laptop sleeve, tablet sleeve, wallet pocket, cell phone pocket, THREE lip gloss or pen compartments, a detachable keystrap, ID holder, AND an insulated water bottle / umbrella holder. Try saying all of those features in one breath! This bag just just got moved to the top of my wish list!
The
Dagne Dover
is sold for $245 in six perfect colors from black to mint. Monogramming is available! Swoon.
KEEP UP WITH THE ESQUIRETTE ON: